If you want winners lining up to join your team... If you want people who work at championship levels... If you want loyalty beyond measure... Sherry Winn guarantees to get you there.
Two-Time Olympian, National Championship Basketball Coach, Award-Winning Speaker and Author​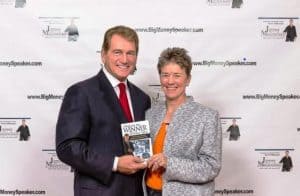 "The WIN Philosophy and WINNER Principles connect you with
the force you were meant to be and allow you to become
your greatest achievement."
Super Bowl Champion, NFL Man of The Year, NFL Football Analyst & Featured in the Blockbuster Movie, The Blindside
Join These Companies, Colleges, and
Organizations
To Create Your WINNING Culture, Leaders, and Team Members
Listen How
Sherry Winn
Inspired These Audience Members
An in-demand internationally renowned speaker who frequently speaks up to 14,000 people at a time:
Sherry Winn is a Two-Time Olympian, National Championship Basketball Coach, and a Three-Time Amazon Best Selling Author.
"When you hear Coach Winn speak, she is so compelling and passionate, it is like experiencing a verbal train wreck where you can't look away. You get exposed to one of the best speakers in America and walk away with thousands of dollars' worth of wisdom and experience that propels you to championship status."
-Jeff Holsinger, President and CEO of VONAR
A Visionary of Visionaries and A Leader of Leaders
Sherry Winn guarantees that your audience will have an experience that will be entertaining, engaging, and empowering. Book Sherry Winn for your company:
"Sherry's message was so engaging and authentic that my team members didn't want to leave. They were still talking about her message weeks afterwards."
-Jeff Newgard, President and CEO of The Bank of Idaho

Imagine Your
Team Members
Taking The WINNING Message With Them!