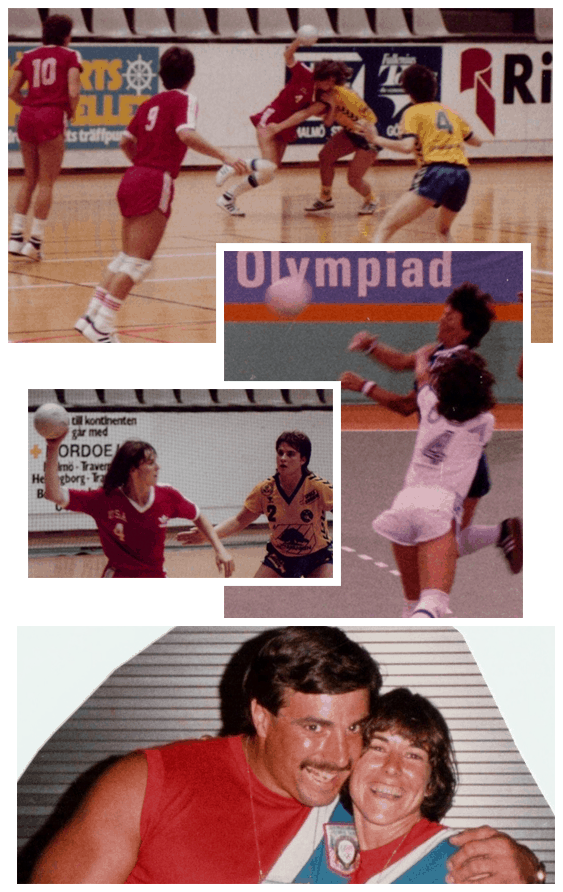 After her high school teammates bullied her and her college teammates disowned her, nobody thought she would reach her Olympic dreams.
Falling into depression and using alcohol as self-medication, the dream seemed impossible.
BUT impossible isn't a word for a WINNER.
Four years after being a bench warmer as a freshman, Sherry starts in a leadership position on the 1984 Olympic Team.
Sherry Winn shows your team members that winning is about embracing challenges, moving beyond your fears, and into your brilliance.
Sherry Winn Motivates Your Team Members.
After being fired from her first coaching job, she rebounded to become a national championship coach and national coach of the year.
Her story of overcoming failures and stimulating herself to success goes right to the core of your team members hearts and minds filling them with a winning mindset and empowering them to achieve their goals.
Your team members and leaders walk out of Coach Winn's presentations empowered and emboldened understanding they have the keys to success.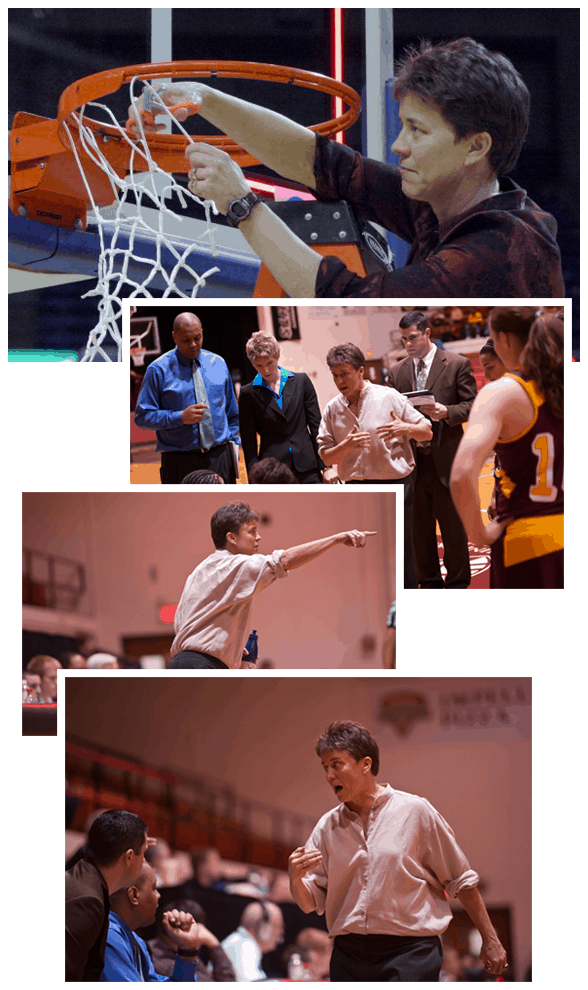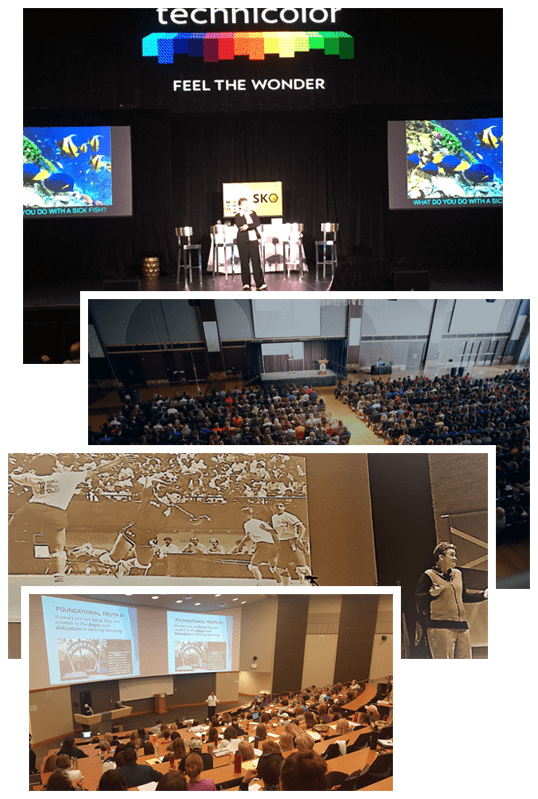 Sharing The Winning Mindset.
After winning 139 games and losing only 20 games in five years, Sherry developed chronic pain.
The pain was so intense she couldn't walk long enough to buy groceries or sit long enough to watch a movie.
For the next five years, her basketball team didn't have a winning season.
What did she do? Despite 17 medical professionals who couldn't find the answer, she persisted until she found a way to better health.
Her story of persistence will rejuvenate all excuses into positive steps, providing your leaders with the mindset that all things are possible with WINNING thoughts.
A Short List of Athletic Accomplishments:
1981 Junior World Championships
1982 World Championships
1984 Los Angeles Olympic Games
1986 Goodwill Games
1986 Pan American Games
1988 Olympic Games
1985 & 1986 Academic All-American
1985 & 1986 All-American
1985 & 1986 MVP of the WVIAC Conference
Set 8 school records in two years including most points in a season and highest scoring average.
Coaching Accomplishments:
5 Back-to-back Conference Championships and National Tournament Appearances
National Championship
National Coach of the Year
Back to Back Elite Eight Appearances
Inducted into the Hall of Fame at University of Charleston and MSU-Northern
Voted Top Five Coaches in Twenty-Five Years in WVIAC