LISTEN TO WHAT BRIAN TRACY HAS TO SAY ABOUT COACH WINN'S BOOK​
This is a TREMENDOUS book, full of great ideas for inspiration and education that you can apply immediately for greater success in every area of life."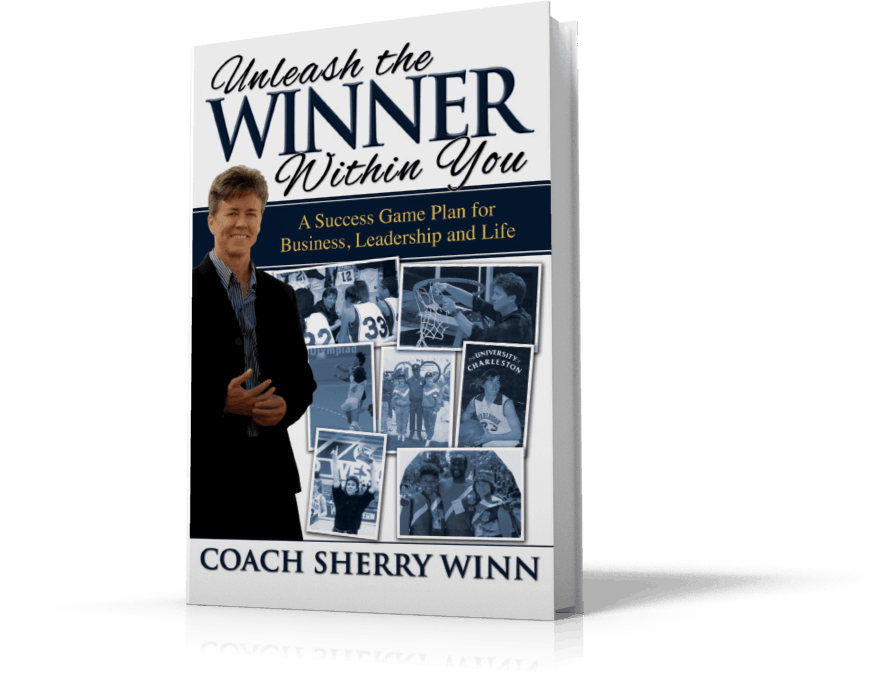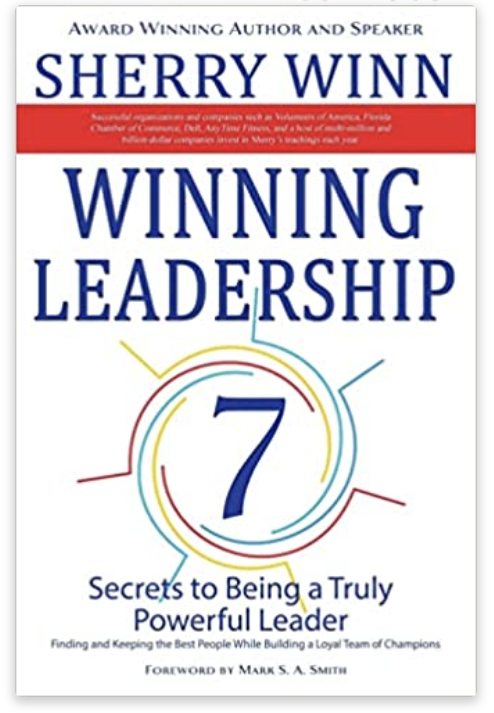 Seven Secrets to Being a Truly Powerful Leader – Finding and Keeping the Best People While Building a Loyal Team of Champions
Imagine the power you would have if your organization ran like an Olympic Gold Medal Team. In this exciting, authentic, and revolutionary book, you will discover:
Over 200 insights from top leaders.
How to make success an adventure.
Insider secrets guaranteed to double productivity.
The potential of the multiplier effect.
Olympic tactics to build an Olympic Dream Team.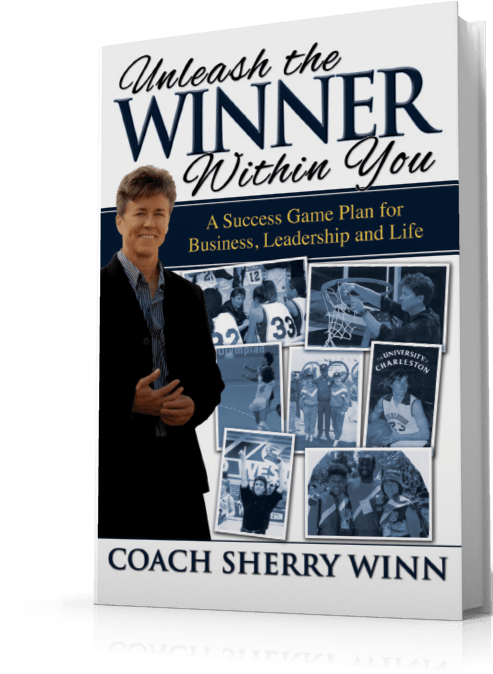 Unleash the winner within you:
a success game plan for business, leadership and life
No matter what internal voice empowers you now, you own the ability to transform that voice to enable you to stand in the WINNER's circle. What separates you from your desires is not some outside force or fate, but your belief system. Your connection to the WINNER within you, to the voice which says "I can" rather than "I can't" is the means to your greatest achievement. The key to your success is knowledge. The WIN Philosophy will provide you with the transformational lessons needed to navigate success in business, leadership, and life.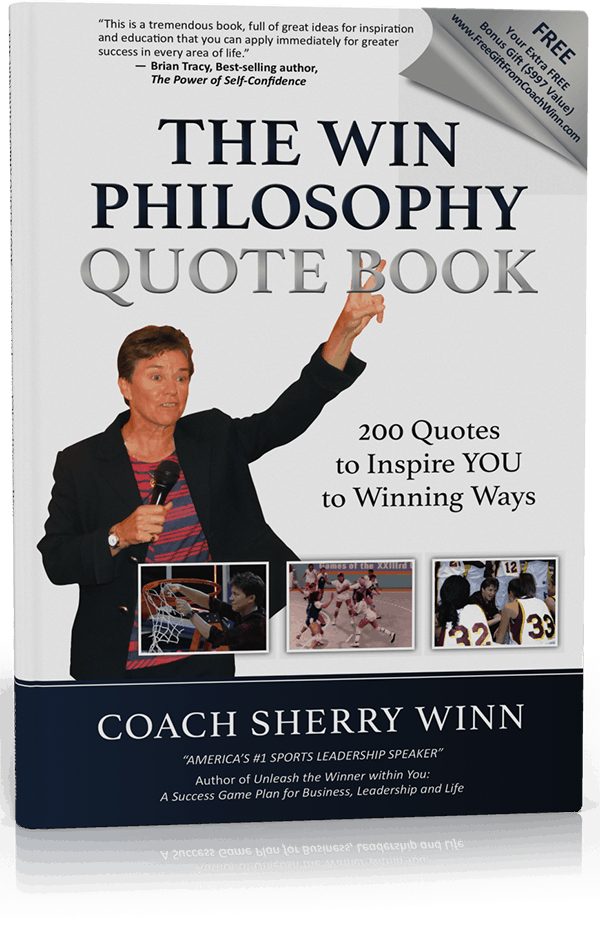 The win philosophy quote book:
200 quotes to inspire you to winning ways
True winners understand the way to reach their goals is not through will power but through the will to learn and grow. Most true competitors know the battle is not outside themselves but within their minds. Coach Winn provides you with quotes which will move you through a deeper level of understanding about who you are and what prevents you from higher levels of success.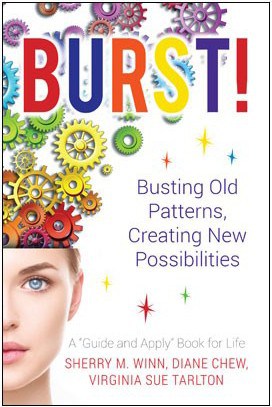 busting old patters, creating new possibilities
Unlike many self-help book approaches that offer "answers" and promises for problem resolution, we're offering a set of principles and perspectives, and a process for taking inspired action.
Seven Wisdom Principles that you can apply to ANY situation.
Multiple perspectives on how to apply those principles,
Application questions so you can design a solution that helps you bust your old patterns and open-up the doors for a burst of new possibilities.
This is not a quick fix for your life, but it is a lasting one.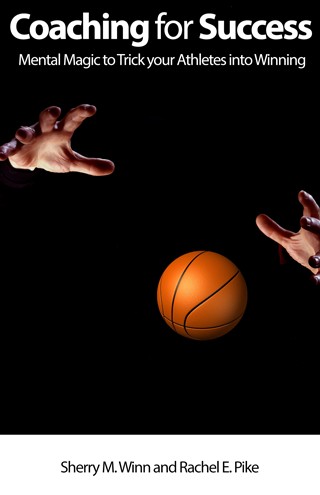 mental magic to trick your athletes into winning
The authors describe 40 mental methods to use on your athletes. When you feel your team is not where it should be, when you have the talent to win games, but you aren't, simply pull out one of the coaches' time-tested tricks and watch your players shift their attitudes. In a matter of minutes, your team can go from a losing or negative mentality to a winning one. While the book is written specifically about basketball players, the methods of teaching hold true to any athletic team. You can use these techniques to motivate your athletes to achieve higher levels of play in any team sport.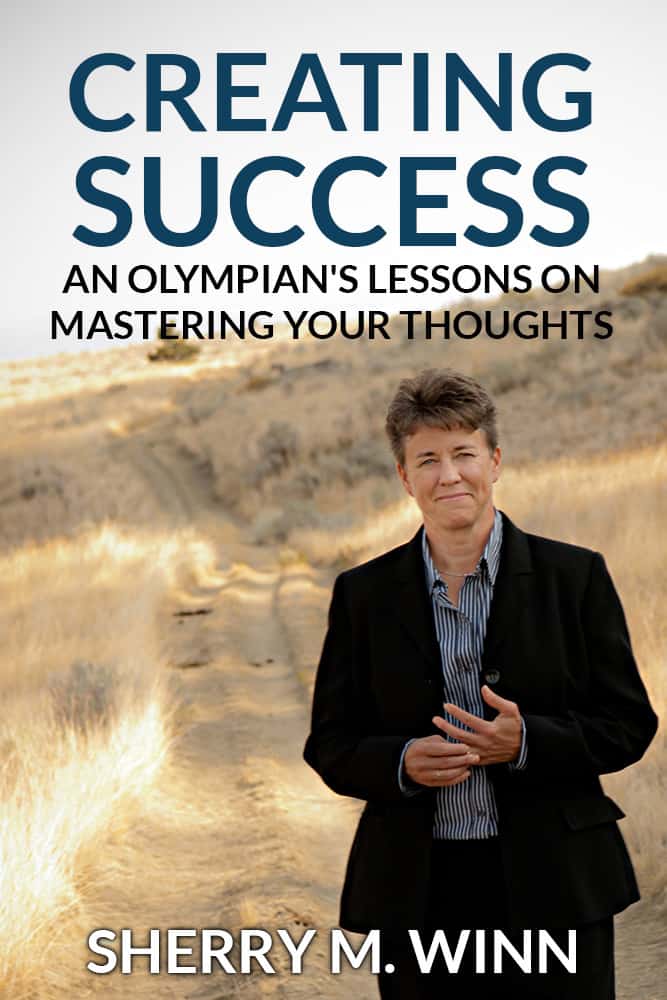 an olympian's lessons on mastering your thoughts
Coach Winn provides the keys to change limiting thoughts to successful outcomes. Her narrative takes the reader through the process of understanding how the subconscious mind drives our behaviors, how to access the limiting beliefs which reside in our subconscious minds, and how to use this knowledge to create success.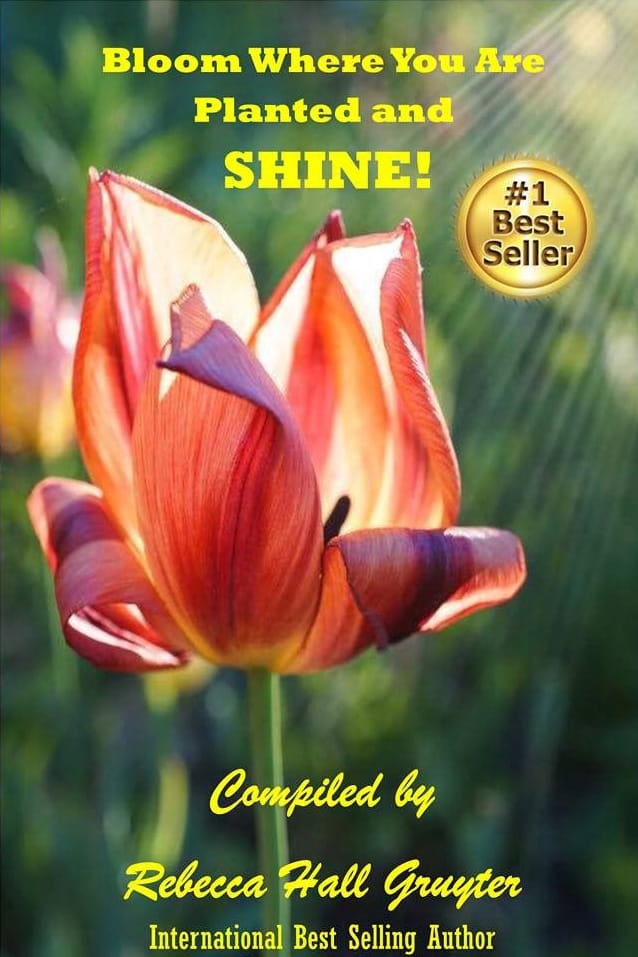 bloom where you are planted and shine
Twenty-five co-authors share their transformational stories with you. Each author is committed to empowering you to move forward from where you are planted in your heart, soul, and being to where you want to live so that you can shine your light to the world. Coach Winn writes about how the loss of everything that is important to you might be the path to freedom.
Some Of My Favorite Books From Other Authors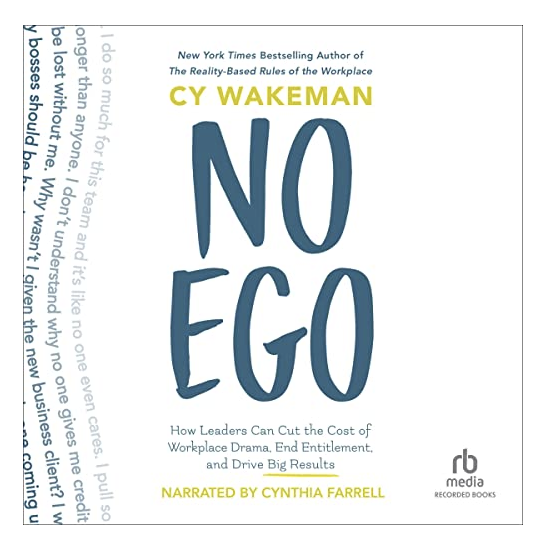 How Leaders Can Cut the Cost of Workplace Drama, End Entitlement, and Drive Big Results
The New York Times bestselling author of Reality-Based Leadership rejects the current fad of "engaging" employees and the emotional drama of "meeting their needs"–returning leadership to leaders and productivity to businesses.
For years now, leaders in almost every industry have accepted two completely false assumptions–that change is hard, and that engagement drives results. Those beliefs have inspired expensive attempts to shield employees from change, involve them in high-level decision-making, and keep them happy with endless "satisfaction surveys" and workplace perks. But what these engagement programs actually do, Cy Wakeman says, is inflate expectations and sow unhappiness, leaving employees unprepared to adapt to even minor changes necessary to the organization's survival. Rather than driving performance and creating efficiencies, these programs fuel entitlement and drama, costing millions in time and profit.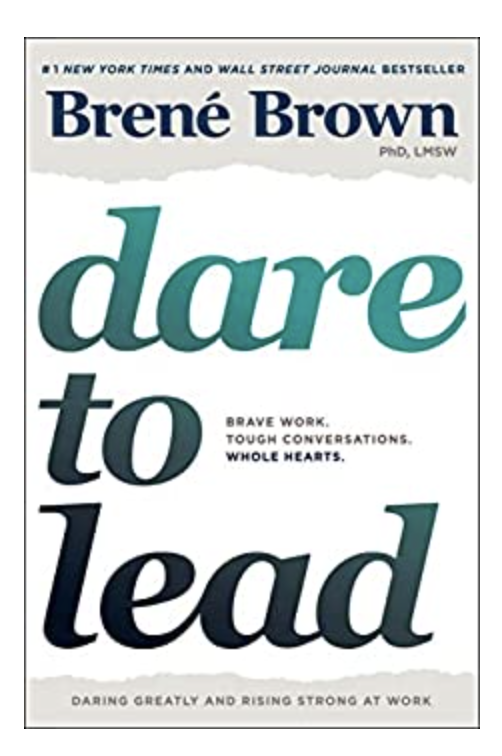 #1 NEW YORK TIMES BESTSELLER • Brené Brown has taught us what it means to dare greatly, rise strong, and brave the wilderness. Now, based on new research conducted with leaders, change makers, and culture shifters, she's showing us how to put those ideas into practice so we can step up and lead.
Don't miss the five-part HBO Max docuseries Brené Brown: Atlas of the Heart!
NAMED ONE OF THE BEST BOOKS OF THE YEAR BY BLOOMBERG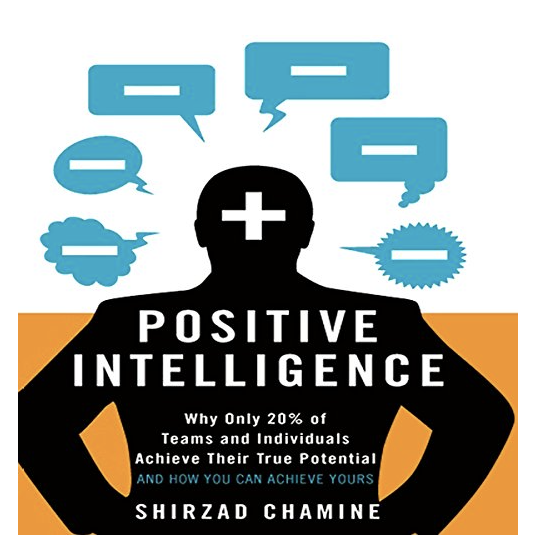 Why Only 20% of Teams and Individuals Achieve Their True Potential and How You Can Achieve Yours
In his popular Stanford University lectures, Shirzad Chamine reveals how to achieve one's true potential for both professional success and personal fulfillment. His groundbreaking research exposes ten well-disguised mental Saboteurs. Nearly 95 percent of the executives in his Stanford lectures conclude that these Saboteurs cause "significant harm" to achieving their full potential. With Positive Intelligence, you can learn the secret to defeating these internal foes. Positive Intelligence (PQ) measures the percentage of time your mind is serving you as opposed to sabotaging you. While your IQ and EQ (emotional intelligence) contribute to your maximum potential, it is your PQ that determines how much of that potential you actually achieve. The great news is that you can improve your PQ significantly in as little as 21 days. With higher PQ, teams and professionals ranging from leaders to salespeople perform 30-35 percent better on average. Importantly, they also report being far happier and less stressed. The breakthrough tools and techniques in this book have been refined over years of coaching hundreds of CEOs and their executive teams. Shirzad tells many of their remarkable stories, showing you how you too can take concrete steps to unleash the vast, untapped powers of your mind.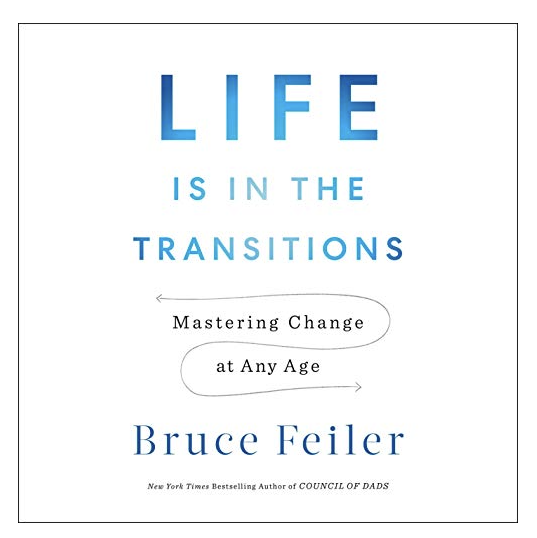 Life Is in the Transitions:
Mastering Change at Any Age
A New York Times Best Seller! A pioneering and timely study of how to navigate life's biggest transitions with meaning, purpose, and skill Bruce Feiler, author of the New York Times best sellers The Secrets of Happy Families and Council of Dads, has long explored the stories that give our lives meaning. Galvanized by a personal crisis, he spent the last few years crisscrossing the country, collecting hundreds of life stories in all 50 states from Americans who'd been through major life changes - from losing jobs to losing loved ones; from changing careers to changing relationships; from getting sober to getting healthy to simply looking for a fresh start. He then spent a year coding these stories, identifying patterns and takeaways that can help all of us survive and thrive in times of change.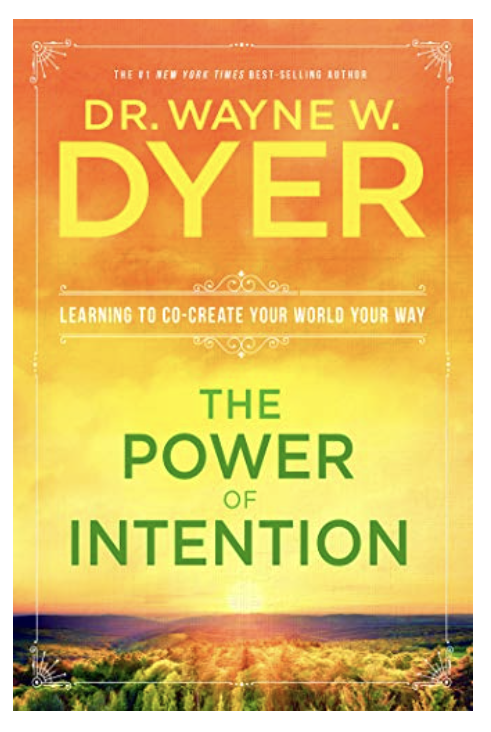 Learning to Co-Create Your World Your Way
In Dr. Wayne Dyer's public television special, taped live in front of a thousand fans in Boston's historic theater district, he transforms conventional thinking about making things happen in our lives into a profound understanding of how each person possesses the infinite potential and power to co-create the life he or she desires.
To accomplish this, Dr. Dyer takes the audience through a journey into the seven faces of intention: (1) creativity, (2) kindness; (3) love, (4) beauty, (5) expansiveness, (6) abundance, and (7) receptivity.