The Hallmark of Great Leadership
Leading with integrity is one of the essential traits of a leader. It is the cornerstone of trust, and without it, leaders will quickly lose the respect of those around them. When leaders lose respect, they create a culture where motivation is optional.
The Cornerstone of Leadership
Integrity is the cornerstone of ethical business practices. The principle requires people to act with honesty, fairness, and respect for others. It is the foundation of trust and confidence that allows businesses to flourish.
Integrity is at the heart of a company's culture and identity. When employees believe in and are committed to upholding integrity, it creates a strong foundation for ethical decision-making and good communication. It also leads to trust and loyalty among employees, which is essential to its success.
When business leaders exhibit integrity, they set an example for their employees. They demonstrate that honesty, fairness, and respect are essential values in their own lives and businesses.
Do Right Thing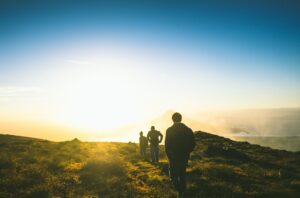 Integrity means doing the right thing, even when it's complicated. Menlo Innovations, a software and IT consulting firm, was awarded numerous awards when the pandemic hit. Their CEO, Rich Sheridan, created a company that earned multiple honors.
When the pandemic struck, Rich faced a rapidly declining budget, and the outlook was grim for his team members. Rich was transparent about their declining client base and what that meant for the team. He outlined what would happen if the budget didn't improve.
He had to let go of a few team members after his PPP money was gone. He contacted them with the news. Then, he, along with his team, developed a new strategy for creating new clients.
Because Rich was more than a spokesperson for the attributes of integrity, choosing to live through integrity, Menlo Innovations is once again prospering.
The foundation of Ethical Business Practices
Leading with integrity is vital because integrity sets the tone for how the company operates and builds positive relationships with customers and employees. There are a few things you can do to lead with integrity:
Be like Rich: Be truthful and open with your employees, customers, and partners, even when it is easier to hide behind half-truths and closed doors.
Think like a team: Make decisions based on what's best for everyone involved: Remember that your ego is self-serving and often leads you down the wrong path because being a leader is more about others than you.
Be consistent: People don't like dealing with a Jekyll and Hyde personality. They want to know that they can depend on speaking to the same cheerful person every time they connect with you.
Remember, a disingenuous leader will forever lose the respect and credibility of their team. But a leader who upholds integrity will always prove reliable and trustworthy. As shown here, Integrity is the foundation of leadership because it sets the tone for how a company operates. It defines how a company is run. Doing the right thing isn't always easy; however, when a leader is consistent and does the right thing regardless of setbacks, that leader promotes their team to work towards a clear goal in a culture where honesty, transparency, and collaborative thinking thrive.
***Sherry Winn is a Two-Time Olympian, National Championship Coach, and author of three best-selling books. You can find more about her leadership skills at www.thewinningleadershipcompany.com.
References
Photo by Tobias Mrzyk on Unsplash
Photo by Tim Foster on Unsplash
Photo by Jehyun Sung on Unsplash